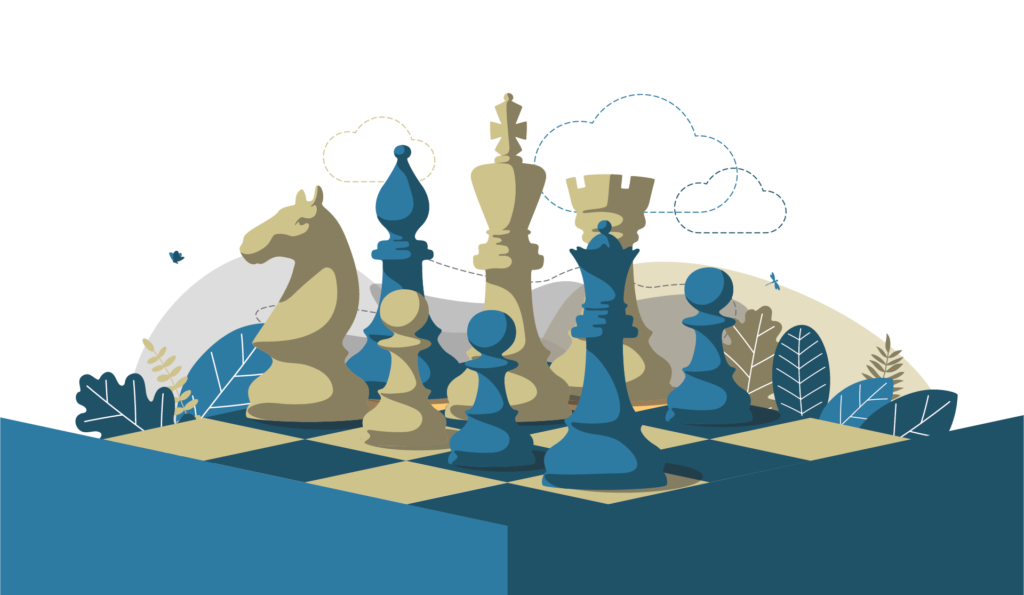 The privacy practices of this statement apply to our services available under the domain and subdomains of www.tynax.com (the "Site"). For simplicity, we refer to Tynax Inc. as 'Tynax', 'us', or 'we'. 
Your privacy is very important to us. We do not sell or rent your personal information to third parties.  Please read this Privacy Policy to learn more about the ways in which we use and protect your personal information. By visiting this website you agree to be bound by the terms and conditions of this Privacy Policy. If you do not agree please do not use or access our Site.
1-Introduction
This Privacy Policy describes the information, as part of the normal operation of our services, we collect from you and what may happen to that information. Although this Privacy Policy may seem long, we have prepared a detailed Privacy Policy because we believe you should know as much as possible about our practices so that you can make informed decisions.
By accepting this Privacy Policy and the Terms of Use Agreement in registration, you express consent to our use and disclosure of your personal information in accordance with this Privacy Policy. This Privacy Policy is incorporated into and subject to the terms of our Terms of Use Agreement. This Privacy Policy is effective upon acceptance in registration for new registering users.
Children
Please do not use this website, or send any personal information to us, if you are under 18 years of age.
Information We Collect
Our primary purpose in collecting personal information is to provide you with a safe, smooth, efficient, and customized experience. This allows us to provide services and features that we hope will meet your needs, and to customize our service to make your experience safer and easier. We only collect personal information about you that we consider necessary for achieving this purpose.
If you choose to use our services, we may require you to provide contact and identity information, billing information, shipping information and other personal information as indicated on the forms throughout the Site. 
We automatically track certain information based upon your behavior on the Site. We use this information to do internal research on our users' demographics, interests, and behavior to better understand, protect and serve you and our Tynax community. This information may include the URL that you just came from (whether this URL is on the Site or not), which URL you next go to (whether this URL is on the Site or not), your computer browser information, and your IP address.
We use data collection devices such as "Cookies" on certain pages of the Site to help analyze our web page flow, measure promotional effectiveness, and promote trust and safety. Cookies are small files placed on your hard drive that assist us in providing our services. We offer certain features that are only available through the use of a cookie. We also use cookies to allow you to enter your password less frequently during a session. Cookies can also help us provide information that is targeted to your interests. Most cookies are "session cookies," meaning that they are automatically deleted from your hard drive at the end of a session. You are always free to decline our cookies if your browser permits, although in that case you may not be able to use certain features on the Site and you may be required to reenter your password more frequently during a session.
Additionally, you may encounter "cookies" or other similar devices on certain pages of the Site that are placed by third parties. For example, if you view a web page created by a user, there may be a "cookie" placed within that web page. We do not control the use of cookies by third parties.
If you send us personal correspondence, such as emails or letters, or if other users or third parties send us correspondence about your activities or postings on the Site, we may collect such information into a file specific to you.
Our Use of Your Information
We use your personal information to facilitate the services you request.
You agree that we may use your personal information to contact you and deliver information to you that, in some cases, are targeted to your interests, such as targeted advertisements, administrative notices, product offerings, and communications relevant to your use of the Site. By accepting the Terms of Use Agreement and this Privacy Policy, you expressly agree to receive this information. If you do not wish to receive these communications, we encourage you to opt out of the receipt of certain communications on the notification preferences page.
Our Disclosure of Your Information
As a matter of this Privacy Policy, we do not sell or rent any of your personal information to third parties for their marketing purposes without your express consent. However, the following describes some of the ways that your personal information may be disclosed in the normal scope of business to provide our services.
Legal Requests
Tynax cooperates with law enforcement inquiries, as well as other third parties to enforce laws, such as: intellectual property rights, fraud and other rights, to help protect you and the Tynax community from bad actors. Therefore, in response to a verified request by law enforcement or other government officials relating to a criminal investigation or alleged illegal activity, we can (and you authorize us to) disclose your name, city, state, telephone number, email address, UserID history, fraud complaints and listing history without a subpoena. Without limiting the above, in an effort to respect your privacy and our ability to keep the community free from bad actors, we will not otherwise disclose your personal information to law enforcement or other government officials without a subpoena, court order or substantially similar legal procedure, except when we believe in good faith that the disclosure of information is necessary to: prevent imminent physical harm or financial loss; or report suspected illegal activity.

Due to the existing regulatory environment, we cannot ensure that all of your private communications and other personal information will never be disclosed in ways not otherwise described in this Privacy Policy. By way of example (without limiting the foregoing), we may be forced to disclose personal information to the government or third parties under certain circumstances, third parties may unlawfully intercept or access transmissions or private communications, or users may abuse or misuse your personal information that they collect from the Site. Therefore, although we use industry standard practices to protect your privacy, we do not promise, and you should not expect, that your personal information or private communications will always remain private.
Control of Your Password
You are responsible for all actions taken with your User ID and password, including fees charged to your account. Therefore we do not recommend that you disclose your Tynax password to any third parties. If you choose to share your User ID and password or your personal information with third parties, you are responsible for all actions taken with your account and therefore you should review that third party's this Privacy Policy. If you lose control of your password, you may lose substantial control over your personal information and may be subject to legally binding actions taken on your behalf. Therefore, if your password has been compromised for any reason, you should immediately change your password.
Other Information Collectors
Except as otherwise expressly included in this Privacy Policy, this document only addresses the use and disclosure of information we collect from you. To the extent that you disclose your information to other parties, whether they are buyers or sellers on our site or other sites throughout the Internet, different rules may apply to their use or disclosure of the information you disclose to them. Since we do not control the privacy policies of third parties, you are subject to the privacy policies of that third party. We encourage you to ask questions before you disclose your personal information to others.
Security
Your information is stored on Tynax Inc.'s servers located in the United States. We use procedural and technical safeguards to protect your personal information against loss or theft as well as unauthorized access and disclosure to protect your privacy. We treat data as an asset that must be protected against loss and unauthorized access. We employ many different security techniques to protect such data from unauthorized access by users inside and outside the company. However, "perfect security" does not exist on the Internet.
Notices & Policy Modifications
We may update this Privacy Policy. We will notify you about significant changes in the way we treat personal information by sending a notice to the primary email address specified in your account or by placing a prominent notice on our site.
Revision: 310721